Hotel Castle Inn
Located in Lakecity Udaipur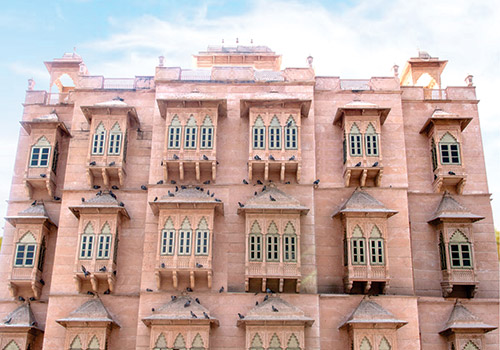 Hotel Castle Inn, Udaipur, is ideally located in the heart of city, well connected with the public transport and near the public offices of Udaipur City. Known for being the best budget hotel near the City Railway Station and Udaipur Bus Station, Hotel Castle Inn, Udaipur, allows our esteemed guests to easily check into the luxury of our rooms and service after their hectic travels. The hotel is located on the main road to Sukhadia Circle, one of the most popular places of eateries in Udaipur. The prime location of the hotel makes it the ideal choice of travellers who are looking for ease of access to the railway station, bus stand as well as to other parts of the city.
The hotel has 18 well-appointed rooms. The rooms are tastefully furnished and come with all standard amenities such as complimentary Wi-Fi, LED TV with multi lingual channels, laundry service and more.
The hotel offers a Multi Cuisine Roof Top Restaurant "LAZEEZO" with choices of both Indoor and Outdoor seating which is a major attraction for tourists and corporate guests.
Hotel Castle Inn, Udaipur also provides boardroom for all your business meetings needs. The boardroom are ideal for all kind of personal as well as corporate events for up to 15-20 guests.
We know that having a prestigious location is not all it takes to be a brilliant hotel. Experience rich and warm hospitality with a friendly staff at your service round-the-clock. Stretch out and relax after a strenuous journey through the city while we take it upon ourselves to ensure that all your needs are taken care of.